Plumber Northern Virginia and surrounding areas
Plumbing & Pumping Septic, Grease, Drain Cleaning Services
Licensed, Bonded & Insured
100% Customer Satisfaction
Got A Leak? We'll Take A Peek.
Second Opinions Are Free!
703 895-4109
SAME DAY Emergency Services Available
Freedom Plumbers & Pumpers
Septic, Grease, Drain Cleaning Services
 Commercial / Residential • Licensed, Bonded & Insured • Plumber N. Virginia Areas
Second Opinions Are Free!
703 895-4109
Your Trusted Pumping & Drain cleaning
Septic Experts
Same-Day Plumbing Services Available
We go the extra mile, proudly serving Northern Virginia, Arlington, Fairfax, Prince William, and Loudoun counties for everything septic pumping, drain cleaning, sewer video inspection, plumbing, grease trap services, trenchless sewer replacement, sewer relining, smoke testing, and more plumbing services.
Freedom Plumbers is built on a bedrock of integrity, customer support, and family values. With our many years of experience, you can rest assured, you will receive a top-notch, professional service delivery that will be paired with a fair price and a nice and clean outcome.
Watch: "Grease Trap Replacement Job"
Whether you need an emergency septic inspection, a drain clearing, or your water heater is not working, our expert staff can get it fixed!
Call or text Ricky 703 895•4109
Plumbing Tips Homeowners Need to Know Thanks to our vast industry experience, Freedom Plumbers knows a thing or two about keeping residential plumbing systems in good condition. Our talented team has seen and done it all, from simple repairs to complex pipeline...
read more
CHECK OUT OUR CUSTOMER REVIEWS!

"This company is FANTASTIC! We had a sewage pipe issue, they came out and gave free diagnostics, promptly gave me an estimate, came out the very next day and fixed the issue. I would 100% recommend this company to anyone." — Greg via Google Reviews
Plumbing Services Northern Virginia
Septic, Grease, Plumbing & Drain Specialists call or text 703 895-4109
For faulty toilets, kitchen sinks, garbage disposals, water heaters, and more, we offer expert general plumbing services.
Get Service
Our emergency services guarantee that our arrival time will be prompt so that we can clean drain lines quickly and efficiently.
Get Service
Our technicians are trained to remove sewer clogs without delay, and we are prepared for every emergency situation we encounter.
Get Service
Our septic experts know how to keep your system healthy with routine inspections, pumping, and any repairs.
Get Service
We clean drain lines with our sewer snaking equipment, specialized tools that allow us to manually remove clogs from the drains.
Get Service
Video inspection allows our technicians a clear look into the pipes so we can diagnose clogs and other issues accurately.
Get Service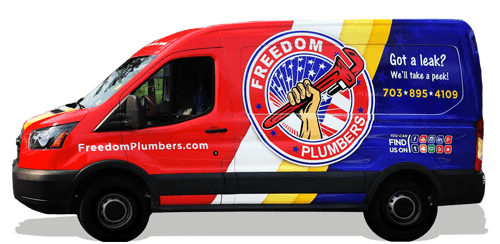 Schedule An Appointment
Or call to Get emergency services